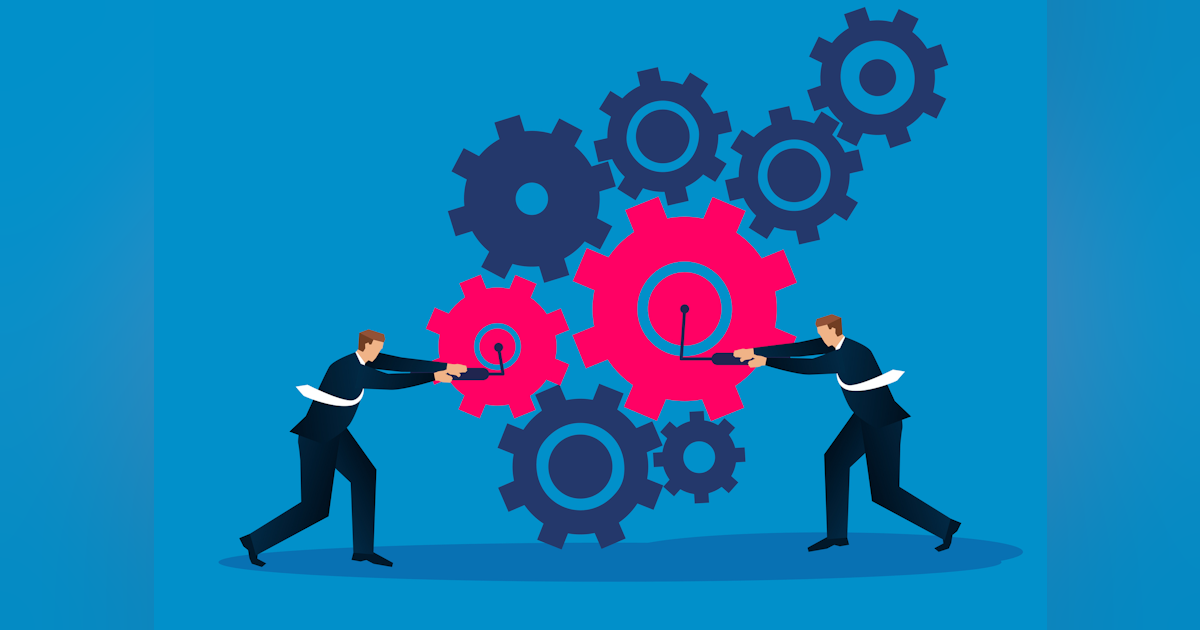 Data-driven physical security solutions supporting proactive risk management strategies
The professional security industry has traditionally been seen as falling a few steps behind the most prominent consumer and broadcast business categories in its ability to organically innovate new technologies or adapt them to from other industries. This apparent lag has changed in recent years with the astonishing pace of new intelligent imaging, analysis, and software management solutions hitting the market and laying the foundation for even greater advancements in the future.
Many of these new products and system solutions are driven by growing user demand for big data and a desire to take advantage of smart solutions that use artificial intelligence (AI). What were once considered theoretical discussions of extracting data from traditional physical security devices, such as CCTV cameras, new smart analytics, and emerging Internet of Things (IoT) devices and sensors, turned into a new reality. This is changing the way physical security systems are designed, implemented and managed, ushering in a new era of digital transformation and data-driven physical security solutions.
Data-driven physical security solutions
Perhaps the most significant result of this new convergence of technologies is the genesis of data-driven physical security solutions that are proactive in nature, providing the ability to independently detect and analyze events and potential threats. . This has the potential to dramatically increase the overall effectiveness and efficiency of physical security systems and operations by providing actionable insights that enable predictive analysis. In addition to improving overall safety and security, new intelligent physical security systems help mitigate risk and provide new sources of business intelligence (BI) across the enterprise.
User demand for greater system intelligence is driven by organizations looking to make their operations safer and more efficient. However, the volumes of data generated by new intelligent systems require a certain degree of automation. This is especially true for organizations with large physical footprints, such as corporate and higher education campuses, municipalities, healthcare systems, airports, and critical infrastructure. Integrating higher levels of intelligence into smart edge devices, like CCTV cameras with built-in analytics that automatically detect anomalies and events of interest, provides a cost-effective, high-performance solution for physical security systems new and existing. These new devices and solutions also help security personnel meet the continuous cycle of new self-imposed and government-issued compliance regulations. This requires new and improved physical security systems to be flexible in order to best meet long- and short-term security and safety objectives, justify investments in new systems, and provide a tangible return on investment.
The new technological landscape
New CCTV cameras with built-in AI engines bring a new level of intelligence to the edge. Not only do they produce better images that improve overall situational awareness, but they provide expanded functionality and versatility that also help make system infrastructure and operations more efficient. Deep learning applications running directly on CCTV cameras reduce the need for additional centralized analytics software and servers, reducing total cost of ownership and speeding data transmission and processing. These attributes help reduce false alarms, improve safety and response times for first responders to real events of interest, and proactively identify potential threats as they unfold to prevent them from s further aggravate.
The features of these new smart AI-integrated CCTV cameras are extensive and include:
Very precise detection and identification of individuals
Target the differentiation of people, animals and different types of vehicles
Image optimization in low light levels and variable lighting conditions
Optimized video compression to take advantage of available bandwidth and storage space
Advanced video motion detection to identify intruders, wanderers, cross line violations in protected/hazardous areas and direct analysis of identified objects
Privacy protection without compromising security is achieved by pixelating the figures or faces of individuals in live and/or recorded video
Perhaps the most important attribute of this new generation of AI-integrated video cameras is their ability to support custom analytics. Development partners can use the software development kits available for these cameras to develop specialized analytics applications to meet their specific needs and challenges based on camera model and memory capacity. The ability to specify various combinations of built-in and custom scans further adds to the high degree of specialization these devices offer for specific locations.
New technologies are redefining embedded systems
In addition to AI-integrated CCTV cameras, security system designers have a whole new arsenal of IoT devices available to increase the operational and organizational value of integrated surveillance and security systems. The list of devices already impacting new integrations includes body-worn cameras, in-vehicle video systems, smart sensors, smartphones, robots and even drones for consumer applications such as smart perimeter protection. , area occupancy monitoring and pedestrian and vehicular traffic management. Adding these networked edge devices improves the detection and monitoring capabilities of physical security systems while making them more compliant, proficient, and visible across the enterprise. Essentially, it helps both security and IT management reposition integrated physical security systems as a critical enterprise-level business application.
The combination of new smart devices enables security and IT personnel to collectively leverage this enhanced data proactively. The fact that new and emerging sensory devices are migrating more intelligence to the edge inevitably increases situational awareness for many common physical security applications. It also creates an expansive ecosystem for enhanced sensory sensing and predictive analytics that helps organizations maintain a healthier bottom line by capturing big data for a myriad of BI applications.
While conventional integration of video surveillance and access control has proven to deliver significant benefits for physical security, we are only scratching the surface in terms of leveraging previously disparate system technologies. Add to that the ability to integrate building systems, such as HVAC, lighting, logistics, elevators, and life/fire safety systems, and the range of smart applications expands to the enterprise-wide facility management and BI applications. All of this is possible with leading open-architecture system management software platforms. The number of applications for these new integrated systems is limited only by the imagination and ingenuity of today's new generation of physical security system designers.
The professional security industry is at a new technological crossroads. The convergence and integration of systems that encompass new devices and technologies require higher levels of network expertise and promise to propel physical security into an expanded role within every organization's framework. This is a new vision and roadmap for our industry that will surely change the landscape of physical security systems and their role in the future.
About the Author: Adam Lowenstein is Director of Product Management at Panasonic i-PRO Sensing Solutions Corporation of America. Adam worked at i-PRO for over six years, starting as Channel Sales Manager and eventually progressing into the Product Management role. Adam is a graduate of the Rochester Institute of Technology and lives in Simpsonville, South Carolina with his wife and three children.