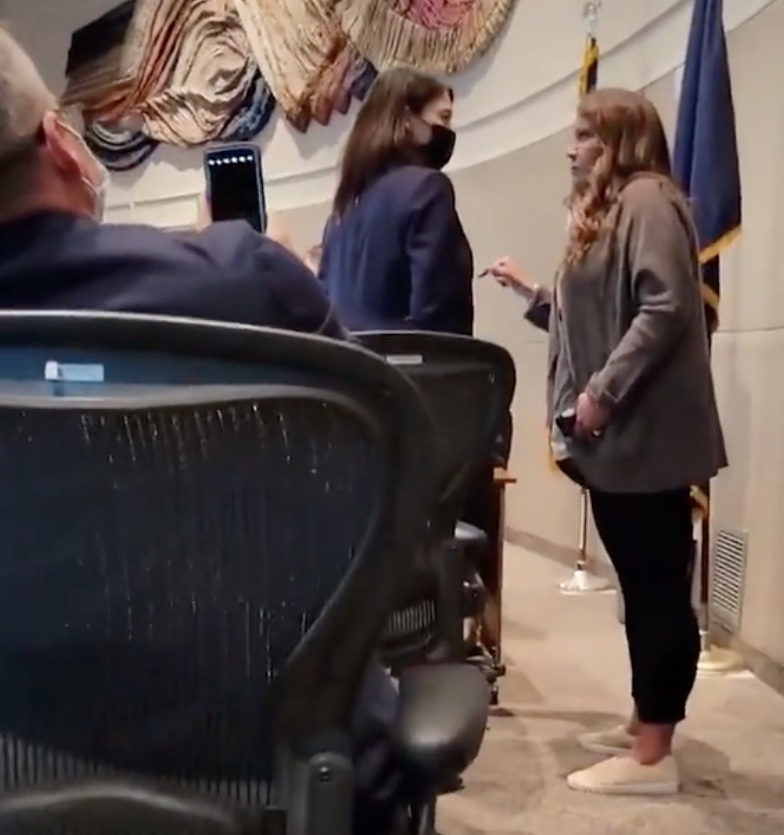 Drama: MP Dunbar trolls Jamie Allard on social media app TikTok, but Suzanne LaFrance apologizes for lying
Anchorage MP Forrest Dunbar, who along with MP Chris Constant is the political force behind a Democratic blog called The Blue Alaskan, posted a video on TikTok of MP Jamie Allard confronting President Suzanne LaFrance for lying to the public about the matter poor characterization of an item on Tuesday's agenda.
While the official Anchorage video stream was cut during the dispute, Dunbar recorded the dispute and put it on TikTok. We hear Allard say bluntly that she will represent her district. We hear Constant say that the Assembly should withdraw Allard.
But what Dunbar didn't show was what happened next: LaFrance, after consulting his assistant, apologized for misinterpreting the agenda item, and the apology is recorded.
Still in Dunbar's video, we can see that MP Constant also records the dispute between Allard and LaFrance during the Quiet.
Allard is the only vocal curator in the assembly. Crystal Kennedy, who also represents Eagle River, is conservative but is generally very measured in her approach, while Allard is more fiery in defending the people of Anchorage.
Dunbar and Constant represent the dominant socialist wing of the Anchorage Assembly.