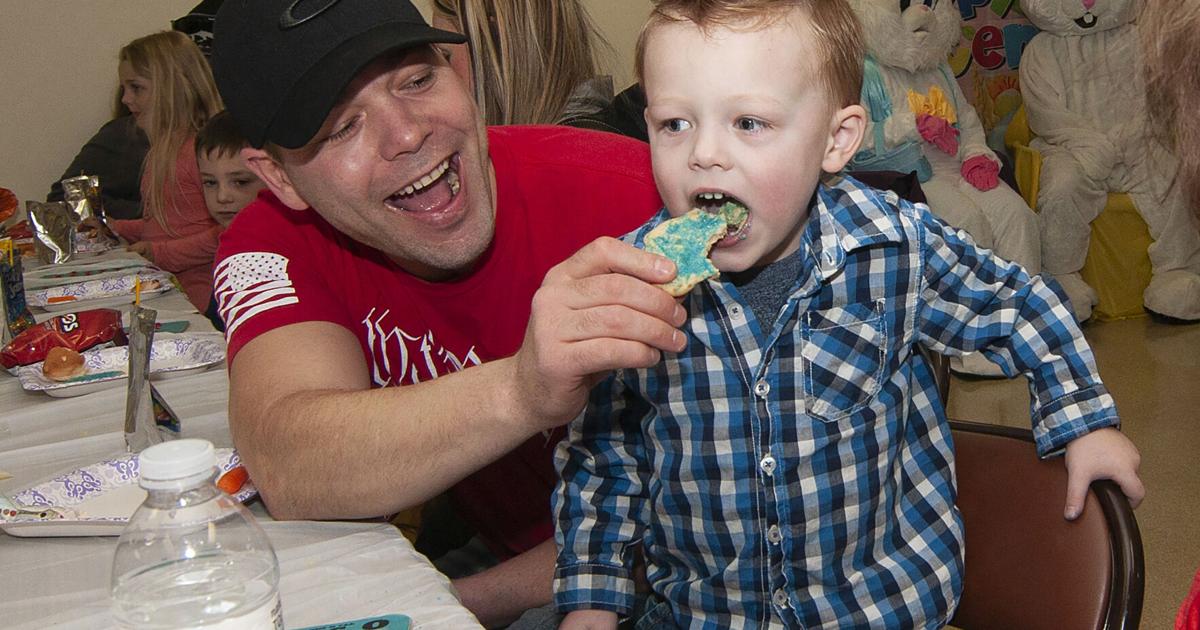 Easter bunny and bingo fill the Star Prairie Community Center | Multimedia
There was standing room only at the Star Prairie Community Center on Saturday afternoon as children and parents posed for photos with Mr. and Mrs. Easter Bunny between games of Bunny Bingo.
The winning cards earned the kids an Easter egg filled with a surprise. Lions Club volunteers manned the bingo cup and the kitchen serving hot dogs, fries, drinks, sugar cookies and the less popular carrot bowl.
A regular line of kids at the bunny beanbag game kept Star Prairie Royalty busy. Really, the only thing missing was a Bunny Elvis.
The Lions Club put the bunny on full and if all the smiles and laughs were a measure, it was a resounding success.
Tom Lindfors is a freelance writer from western Wisconsin and former Star-Observer reporter. Contact him at [email protected]