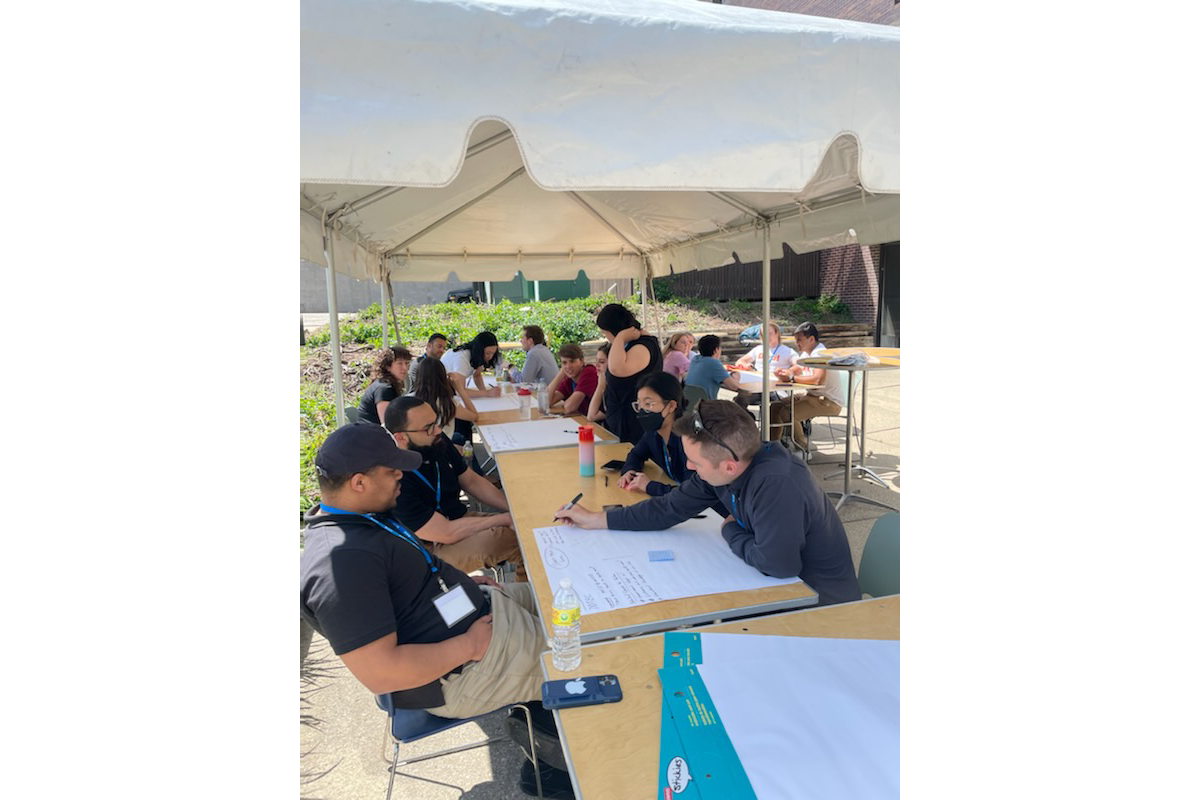 Fashion brand, sports tips app and more among alumni startups in new cohort of UM accelerators
the Desai Accelerator, a University of Michigan program open to start-up alumni startups, just announced the five companies accepted into its 2022 cohort. Through the seven-month program, projects will be linked to funding, tailored mentorship, national exposure, and other resources considered essential to success.
Desai's chief executive, Angela Kujava, said the accelerator has expanded its pool of applicants this year by extending consideration to alumni who may not have graduated in the last 12 to 18 months (the window of usual accelerator consideration).
"We have a diverse mix of candidates not only based on their businesses, not only based on their background and products, but also their age and the experiences they've had," Kujava says.
One of the teams in this year's cohort is a group of three graduates who decided to solve a problem they first encountered during the pandemic: meeting new people in real life. They created Dabla social app that connects users with common interests.
"They're taking on a challenge that our traditional social media isn't. Some students think the metaverse is kind of the opposite of how they want to meet people," Kujava says. "They actually want to find a way to meet people IRL, in real life. Dabl is one way to do that, and one that's hyperlocal."
Another app based business is Infinite degrees'action sports tricks discovery and learning app. It has thousands of videos and easy-to-access information related to skiing, snowboarding, skateboarding, and surfing tips that are indexed and searchable. Users can search for tricks, learn through tutorials, watch pros in action, and even compare videos of the same trick side by side.
"If you're a learner, you don't want to watch a two-minute video on YouTube. You want to see the actual trick and you want to practice it. That's what this technology is for," says Kujava. "Where it's going to look like the yellow yard line you see on TV when you watch football. It helps you understand the game and also helps you understand what tricks are being performed."
Also on this year's list is Detroit design and technology, an information-as-a-service company that has developed a solution to verify or prove an individual's identity rather than an online account. Called meUI, the startup's "identity assurance and access management solution" is something that Kujava says could have a big impact on preventing fraud.
"So many identity verification solutions certify the validity of an online account. Yes, there is an email attached to something, but meUI is something that actually proves the identity of the individual who associated with it," she said. "One application of this solution is in property management. There is a lot of fraud in this industry, especially from tenants who are not who they say they are."
Helping people express who they really are is important to another accelerator participant, PARDINGTON COLLECTIVE. The art, fashion and lifestyle collaborative brand also aims to foster appreciation for art in people's fashion, shopping and everyday life experiences.
"It's really innovative. A signature piece is a blazer with the inner lining fabric featuring the work of one of the artists in the collaboration," says Kujava. "In the future, in addition to fashion pieces, there will be artwork and also lifestyle products for sale."
Completing the cohort is Stand, a knowledge management platform created by a lawyer. It helps attorneys organize, store, and save information as they work. Kujava says one challenge, especially for litigants, is that the amount of knowledge coming from multiple sources can be overwhelming.
"Not only can they look up references on a server, but they can also look up other older documents, texts or emails. Standd is a better way to manage everything and over time might have apps for d 'other professions,' she says.
Kujava adds that there is a common characteristic of deep personal commitment among all members of the new cohort.
"We have a founder who left his job at BlackRock to work at this company. We have a founder who sold her house and put all the money into the business," she says. "There's a saying in startup investing that you bet on the jockey, not the horse, and that's a winning bunch.
Jaishree Drepaul-Bruder is a freelance writer and editor currently based in Ann Arbor. She can be reached at [email protected].
Photo courtesy of Desai Accelerator.