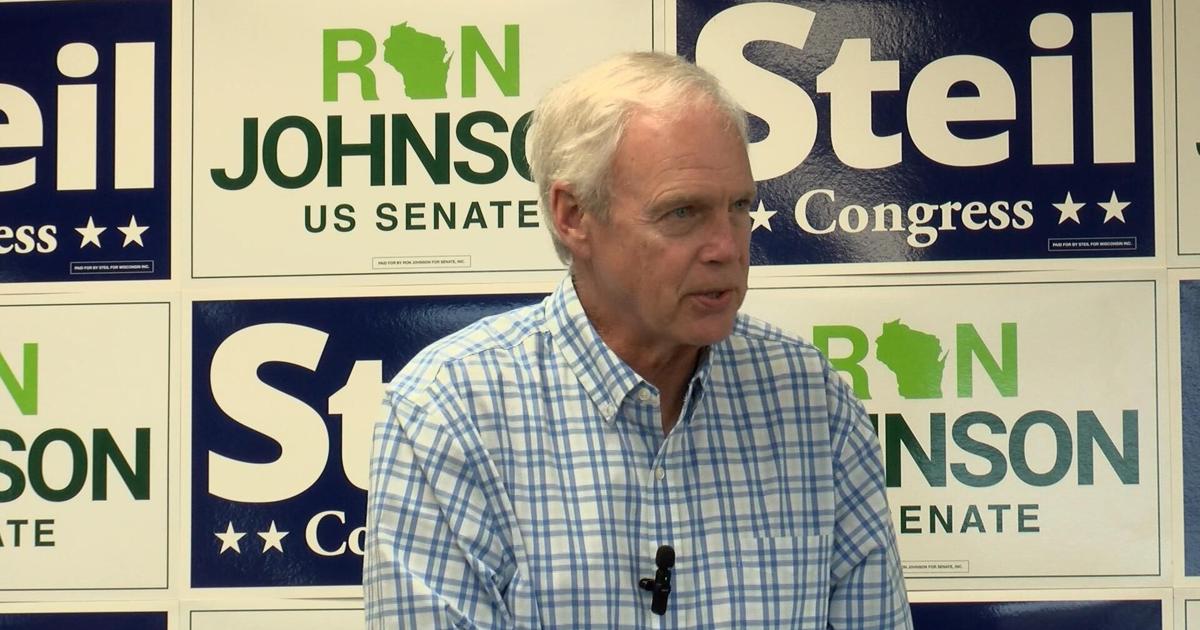 GOP celebrates opening of new campaign office in Beloit | Multimedia
BELOIT (WKOW) — Voters in Wisconsin will be able to decide one of the most hotly contested races for the U.S. Senate this fall.
Democratic Lieutenant Governor Mandela Barnes challenges incumbent GOP Senator Ron Johnson.
Not even a week after the primary election, the two made official campaign stops in southern Wisconsin ahead of November.
Barnes stopped first in Cambridge on Thursday, then in Madison on Friday. During those two stops, Democratic U.S. Senator Tammy Baldwin joined him.
On Saturday, Sen. Ron Johnson made his first stop in our area after the primary, opening a new campaign office with Rep. Bryan Steil.
"I'm so excited that we got here in Beloit today, our senator, who we're going to re-elect, US Senator Ron Johnson," Steil said to a round of applause.
"It's just good to see all this involvement here," Johnson said. "This enthusiasm, we are going to need it.
"This race, to a large extent, is literally truth versus lies and distortion," Johnson said. "I do everything I can to make sure the truth prevails."
This new office in Beloit was one of Johnson's six stops on Saturday. His campaign is opening 13 different offices across the state — three with Steil.
"I worked at Beloit for almost 10 years," Steil said. "I worked about three blocks from where we are right now at Broad and State. It's really an opportunity to come back to where I know a lot of people, who were never part of the first congressional district before, and ask people to vote for them."
Steil thinks this election could be "transformative" for voters who typically vote blue.
"We have the opportunity to have a conversation with many of these voters about how we can deliver policy by controlling spending, cutting costs, making our communities safe and improving our schools," said Steil.
Johnson says some of his main goals are to lower prices at the pump, in the grocery aisle and to set reasonable tax rates.
"I am absolutely aware of the struggles of middle-income and low-income Wisconsin residents under Democratic governance," Johnson said.
Johnson's opponent Mandela Barnes gathered at a Cambridge dairy farm on Thursday with Senator Tammy Baldwin for his first campaign event since the election.
"We should have hope because our biggest challenges are our biggest opportunities," Barnes said Thursday. "We have an opportunity to make sure the American dream is within reach of every person in the state, every person in this country."
27 News contacted the Barnes campaign for comment, but they did not respond.
Johnson and Steil also stopped at Franklin and Mount Pleasant.