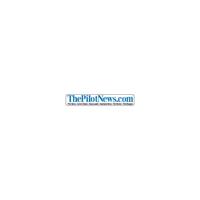 Heads of the county of Bremen report to the city council at a regular meeting | Multimedia
BREMEN – At the meeting of the city council of Bremen on January 24, the department heads made their reports. Electrical Service Superintendent Ben Wright asked the City Council to approve the purchase of a new Bobcat Telehandler forklift with a front attachment for service use. Due to the versatility of the machine, the department would also be able to clear snow from substations around town. Wright came with three quotes from local Bobcat dealers, the lowest of which was $73,000. He further indicated that the cost is in line with the department's five-year tariff study, which takes effect in March. However, since there is a 6-8 month lead time with Bobcat, this would be within budget.
Ken Jones of JPR Engineering submitted a descending change order for the Alexander Street storm sewer and sewer project that saved the city $77,188.40. "It eliminated a lot of the structural backflow from the pipe. During construction, if you remember, we had a lot of back and forth when we were bidding on this project. We had a significant amount of backflow in the project so we requested it again and then during construction we worked with the city and our inspector to eliminate the problem. So we'll take the savings," Jones said.
Water Department Superintendent Alex Mikel reported to the board that Well Six at 416 N. Spencer St. was overdue for a cleanup. "I would like to have an estimate to clean it. It was commissioned in 2003 and has never undergone any work," he said. The estimated cost is $34,000 for a routine cleaning and overhaul, but Mikel said it could cost more than that. "The original pump assembly and columns are from the 1960s No. 4 well, so there is a chance that it will need to be redone."