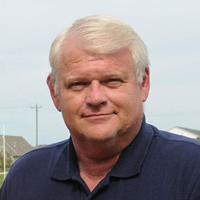 Herald and WAKM strive to bring multimedia coverage to football | Sports
Williamson County's two most committed local media outlets for high school sports are working together to take multimedia coverage to a new level for the 2022 season, with a focus on the county's biggest game each week.
Opening with the "Battle of 840" on Friday night when Page visits Fairview, WAKM AM-950 will continue live Game of the Week broadcasts with a new team this season. Herald's Tennessee Sports Writer's Association award-winning writers Charles Pulliam and Joe Williams will be joined by former Franklin Alderman Dana McLendon to present the action live.
"When Stormy Mitchell retired last year, it was suggested that we talk to the radio people, and it all took off from there," Williams said. "We've had a few months to plan for changes, and I think radio and print audiences will be delighted."
Williams, who has 40 years of radio and television experience, including a decade with WAKM, will anchor the broadcast in the play-by-play position, while McLendon will handle color analysis. The couple worked together for two years in television for the then Comcast Sports Southeast network.
Pulliam will work on the sidelines with coaching interviews and half-time specials.
On the print side, Pulliam will still produce his beloved video reports, and he and Williams will write game previews, with both providing online game stories for Saturday morning readers. Veteran photographer Becky Williams returns to complete Herald's Game of the Week coverage.
Pulliam can't wait to get started.
"It's exciting. It's a chance to really showcase the kids of Williamson County by booking the week, starting with the 'WillCo Sports Power Hour' from Tony's Eat and Drink at 6 p.m. on Monday nights until to the Friday night game of the week," he said. "Combining newspaper, radio, video and online, it's the perfect one-stop-shop for local sports coverage."
Coverage of the Page at Fairview game will begin with the pregame show at 6:30 p.m. Friday night. The broadcast can be heard on WAKM or www.wakmworldwide.com.