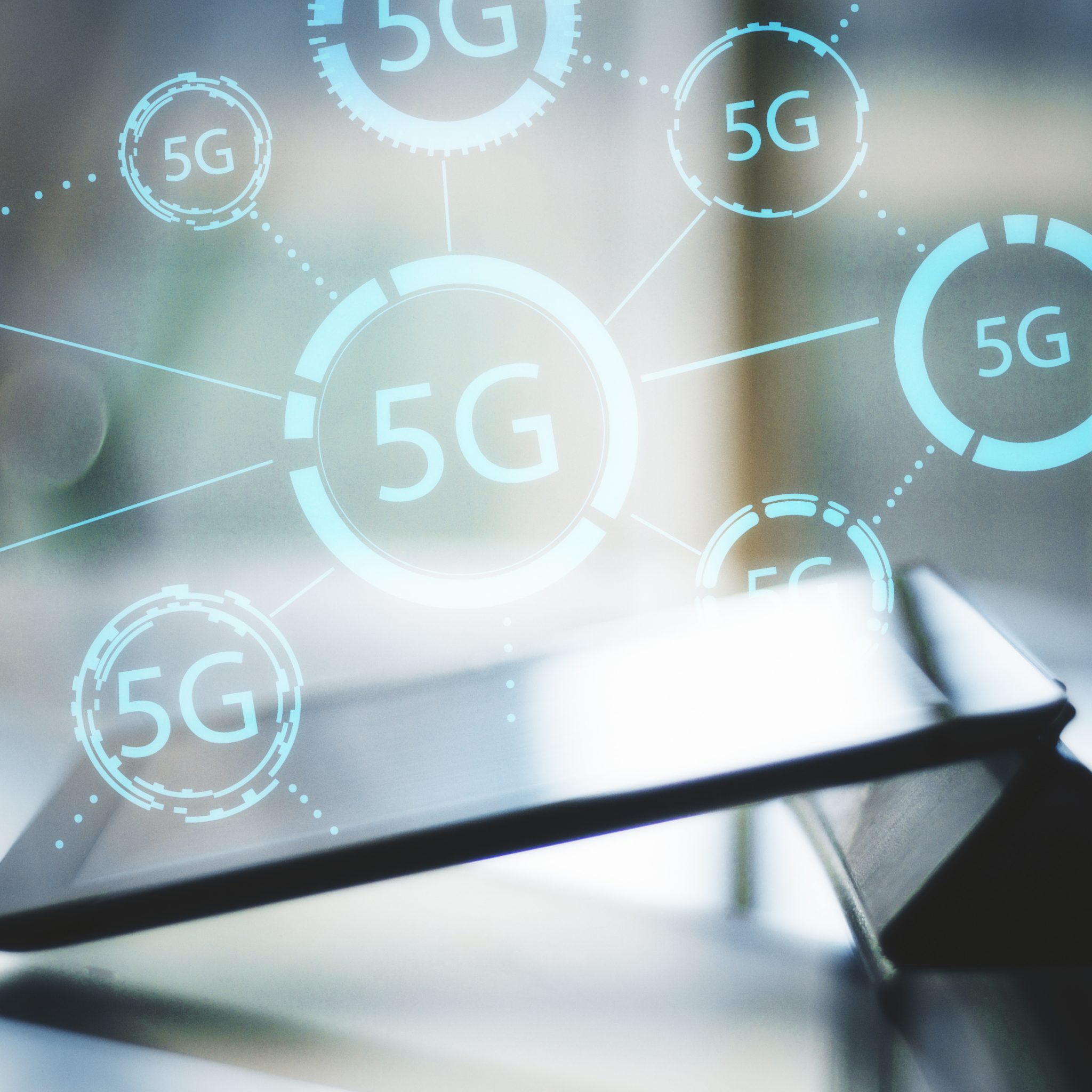 Importance of Real-World Scenario Testing for 5G Products (Readers Forum)
With the advent of 5G, manufacturing signaling testing is more important than ever
5G, the multifaceted technology of the coming decade, is designed for use cases that go far beyond smartphones; it will prove to be one of the fundamental pillars of many industry verticals. In an effort to improve wireless connections around the world and provide a better user experience, several companies are designing devices with 5G capability ranging from connectivity equipment such as customer premises equipment (CPE) and Fixed wireless access (FWA) systems to Internet of Things (IoT) devices like wearables, trackers, sensors, and critical devices like autonomous vehicles, virtual reality (VR) headsets to support surgeries and more.
Such a diverse and new line of cellular-capable devices will have remarkably different usage patterns, device designs, and performance. Some can be designed to interact and exchange data at super-fast speeds with several other terminals, as in the case of Industry 4.0 where synchronized robots are used in the factory for real-time monitoring, or autonomous vehicles where excessive coordination is required between the car's camera, sensors, GPS and technological subsystems with the base station. In other cases, some devices will allow high-speed audio and video communication as in the case of CPEs, smartphones or hotspots, and some devices will tend to applications requiring reliability, efficiency and longer battery life as in the case drones, fitness trackers and smart home devices.
As exciting as the use cases may seem, enabling such an extensive feature set in a smart device with cellular capability means that several components must be integrated, such as battery, processor, modem, sub – RF / IF system, antenna modules and peripherals like camera, audio, GPS and much more. This underscores the importance of testing to ensure that each of the components works together to provide the desired capabilities and performance when deployed in the real world.
Simplified block diagram of a cellular device. Image: LitePoint
While cellular testing is not a new requirement, testing such an unfamiliar set of devices can be difficult given the following:
OEMs and their manufacturing lines are set up to test standard devices like smartphones, tablets, hotspots, or other IoT devices. Therefore, to incorporate testing into new form factors, the test setup and devices would need to be updated.
Second, many of these devices have never been tested from a cellular perspective, meaning that new test cases would have to be added to verify cutting-edge functionality in each test area – research and development (R&D ), design validation test (DVT), sampling, production or service centers.
In addition, many of these devices will be equipped to support advanced features such as eSIM, multi-SIM, exceptionally high throughput, extreme mobility, coexistence with other connectivity technologies, voice over NR and video on NR, which would make the real world scenario test all the more necessary pre-deployment.
With more diverse and growing 5G use cases around the world, the demand for 5G modules is increasing. According to the "5G Digital World – Built on Chips" report published by Omdia, by 2025, more than 100 million 5G IoT modules are expected to be delivered, which suggests an increase in the market for IoT devices based on 5G modules. This prompts the need to perform cell signaling assays not only at the R&D level, but even more at the manufacturing level.
Last but not the least, 5G technology supports flexible operating frequency range, various bandwidths, subcarrier spacings, modulation schemes, etc., which requires adequate testing. In addition, at millimeter waves, due to the path loss associated with wireless test methodology (OTA), special care should be taken when choosing the chamber and associated accessories to accurately verify the performance of the test tube. device with a given form factor. and antenna configuration.
All of this requires rethinking traditional testing methodologies to ensure the quality of product and performance testing.
Signaling test vs non-signaling test
Before we delve deeper into the different types of signaling tests that need to be performed on 5G devices, let's distinguish between the two cell testing techniques – signaling and non-signaling.
Non-signaling testing is performed at nearly every stage of product development, although it is highly targeted and optimized for use in manufacturing. The technique uses an RF signal generator and analyzer to primarily focus on calibrating and verifying the performance of the device's RF transmitter and receiver. This type of test is performed in non-calling processing mode and uses a chipset-specific test mode to measure predefined transmission patterns, thereby minimizing test time and improving test cost.
Simplified block diagram of the signaling vs non-signaling test. Image: LitePoint
On the other hand, signaling tests are widely used during product development stages such as R&D and DVT and use a base station emulator to establish an end-to-end user plane call with the device under test ( DUT). This approach is broad because it uses a combination of control plane signaling and user plane traffic to measure actual DUT performance under realistic test conditions, but helps verify each layer of the protocol stack to perform tests. comprehensive device tests.
Although the non-signaling tests are specialized and rapid, they are exclusively intended to verify the autonomous performance of the device's transceiver, thus taking into account the impact of live network conditions and other components of the device. material on the overall functionality of the finished product.
Importance of 5G End-of-Line (EOL) signaling testing for quality assurance
When building products with a chip-on-board (COB) design, protocol and functional testing are an integral part of the product design and development stages to ensure that the device goes through extensive functionality testing and functional testing. software regression before manufacturing.
However, the test dynamics change when building products using cellular modules / RF subsystem / third party antenna modules because, even if the modules purchased are certified, this does not guarantee that the end product will perform as desired on field. When packaged together, the components can notably impact each other and the overall behavior of the product in real-world network configurations. The table below highlights some of the common issues observed in the field:
| | |
| --- | --- |
| Functional issues | Potential root cause |
| SIM connectivity issue or call recording failures | May result from software / firmware bugs. |
| Low flow | May result from poor transceiver performance reflected by frequency errors or degraded error vector amplitude (EVM). |
| Higher block error rate (BLER) | Due to the low sensitivity of the receiver. |
| Mobility failure | Due to degraded sensitivity, signal demodulation / modulation problems. |
| Radio link failure | Due to a frequency or time offset, a low signal to noise ratio (SNR). |
| Choppy voice and video quality | Especially at the edge of the cell, due to the Compressed Low Noise Amplifier (LNA) gains and non-linearity resulting in degraded sensitivity. |
| Dropped calls | Due to improper antenna installation or impedance mismatch. Poor insulation between the Tx and Rx paths causing desensitization. |
| Poor reception / slow downloads | Problems with coexistence in the device between Wi-Fi / Bluetooth / cellular modules causing interference, thus decreasing the sensitivity of the receiver. Carrier leak from a neighboring device transmitting at higher Tx power. |
| Short battery life | Resulting in high transmit output power even near the base station or when transmitting at low data rate. |
This interconnection and this non-mutual exclusivity between the components strongly marks the relevance and the necessity of a signaling test in the pre-production and production stages to test the product in its entirety to validate:
Basic Device Registration and Calling Procedures Ensure end-to-end product functionality, as hardware components and system firmware could potentially impact the wireless performance of the DUT.
Antenna performance, as the housing of the final product, errors in setup and adjustment could lead to signal loss and impact on the antenna radiation pattern, leading to communication failures.
RF performance, to ensure that the signal quality is not severely degraded under realistic channel conditions with acceptable levels of signal transmission and reception as defined by 3GPP and other certification bodies.
Data rate, as under real-world conditions, the device must be able to support and manage varying traffic and Quality of Service (QoS) requirements in the user plane.
Real-world user experience features, like voice, SMS, browsing, file transfer, transfer, redirect, etc.
Advanced features, like integrated SIM card (eSIM), multi-SIM test for immediate connectivity.
As a next-generation technology, 5G offers much more flexibility and an expanded feature set compared to existing cellular technologies and signaling testing can help ensure overall product quality across different deployment models. However, after emphasizing the importance of quality testing, it becomes equally important to choose a signaling testing solution that not only supports versatile functional testing, but also improves the efficiency of parallel testing. Consensus between the production test team and the test vendor can help vendors develop tools that support rapid Tx-Rx diagnostic testing and support automated testing, thereby reducing the time to market. the market and controlling the cost of the test.
Similar Items