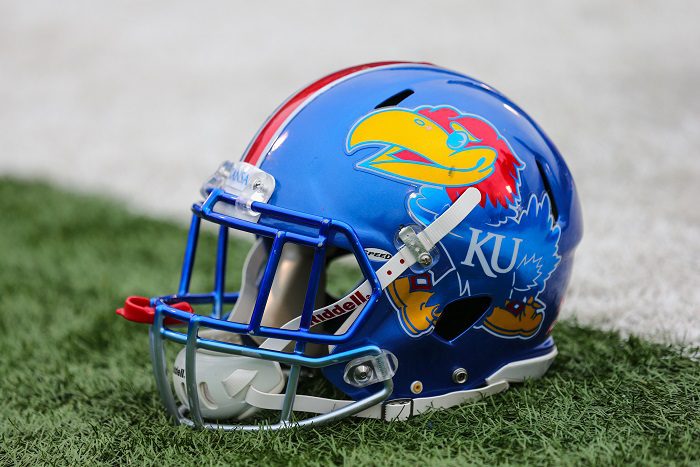 Kansas Athletics announce 10-year extension with LEARFIELD
The University of Kansas and its athletics department today announced a 10-year extension with LEARFIELD in what KU described as a "significant and first-of-its-kind media rights agreement" in a press release.
KU also used the announcement as a way to preview some of the "custom content creation" that will come with their expanded relationship with LEARFIELD.
"LEARFIELD has managed media rights for the Jayhawks since 2007. A notable element of the expanded relationship includes the creation of custom content for Jayhawk fans across multiple official college platforms. LEARFIELD Studios, in conjunction with Rock Chalk Video, has developed brand new content initiatives with the launch of SELF MADE, KU's newest project for the 2022 National Championship basketball program. The storytelling series debuted with Ochai Agbaji, a selected lottery choice 14e overall by the Cleveland Cavaliers in the NBA draft. THE BLUEPRINT series, featuring Kansas Football in preparation for its upcoming 2022 season, launched in the spring with a four-episode behind-the-scenes look at how Lance Leipold's program was built.
"LEARFIELD also strengthened its commitment to the people infrastructure in Kansas with the hiring of three newly created positions, including Director of Business Development, Supervising Producer with LEARFIELD Studios and Manager of Partner Services."
It looks like Kansas is looking to get more exposure for its athletes and has found some cool ways to do it with LEARFIELD's creative content and storytelling.
"Our partnership with LEARFIELD is one of the strongest and most innovative in the industry," said KU Athletic Director Travis Goff. "This extended and expanded agreement is critical to the future success of Kansas Athletics as we increase revenue generation, content creation and storytelling, and strengthen our commitment to fan engagement. As we assess our future in the MMR space, it is imperative that we position ourselves to be at the forefront and fully prepared to capitalize on the ever-changing world of intercollegiate athletics. We are excited to strengthen our partnership with LEARFIELD for the next decade as we enter an era of exceptional growth and success for Kansas Athletics.