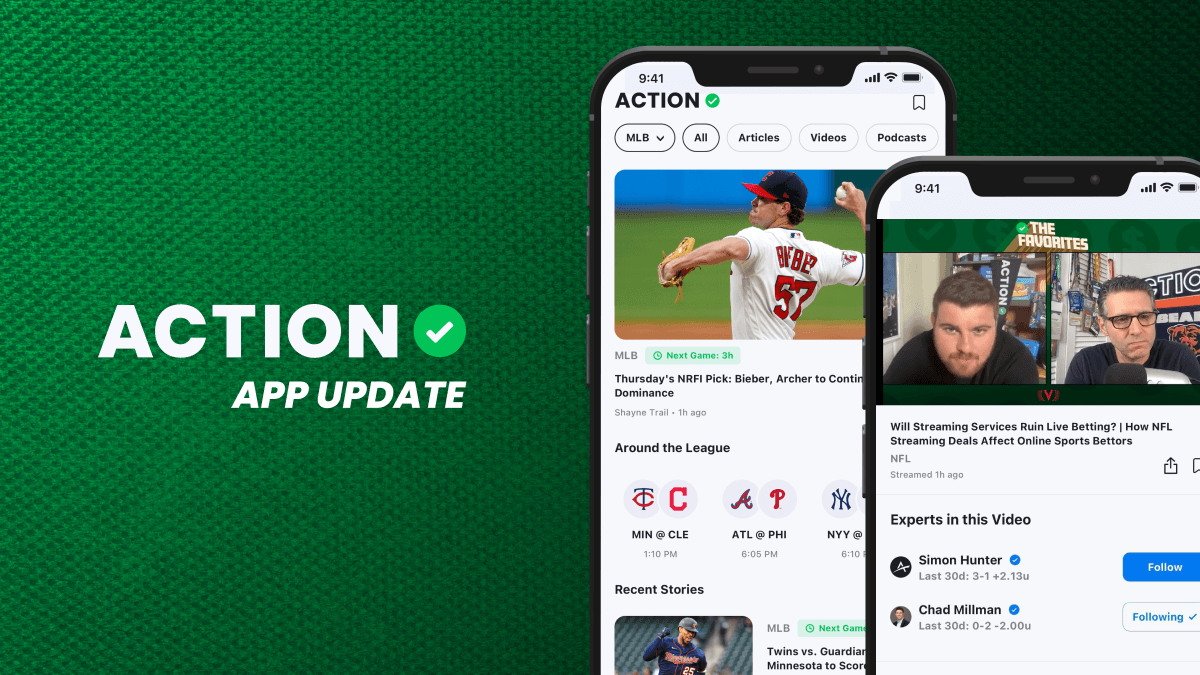 New Home tab and Media Center
The Action Network app has always been the go-to source for sports scores, odds, betting analysis and cap tracking.
Now you'll have even more access to Action talent and content through our new Media Center.
We've revamped the Action app's "Home" tab to show more content than ever before – videos, live streams, podcasts and articles – and that's not all.
Here's everything you need to know about the latest Action app update:
New home tab: Welcome to the new Action home screen, which will feature award-winning content across videos, podcasts and articles. The experience will make it easier than ever to watch, read, and listen to your favorite action personalities, plus all the action tools you already love.
NRFI!

We've heard your requests and first inning betting for MLB is now available for tracking.

Major performance improvements:

We've been working hard behind the scenes to improve your experience using the Action app.
So be sure to update your Action app today – and if you haven't downloaded the Action app yet, what are you waiting for?
Thank you for your continued support. If you have any feedback – good or bad – contact us at [email protected]
How would you rate this article?