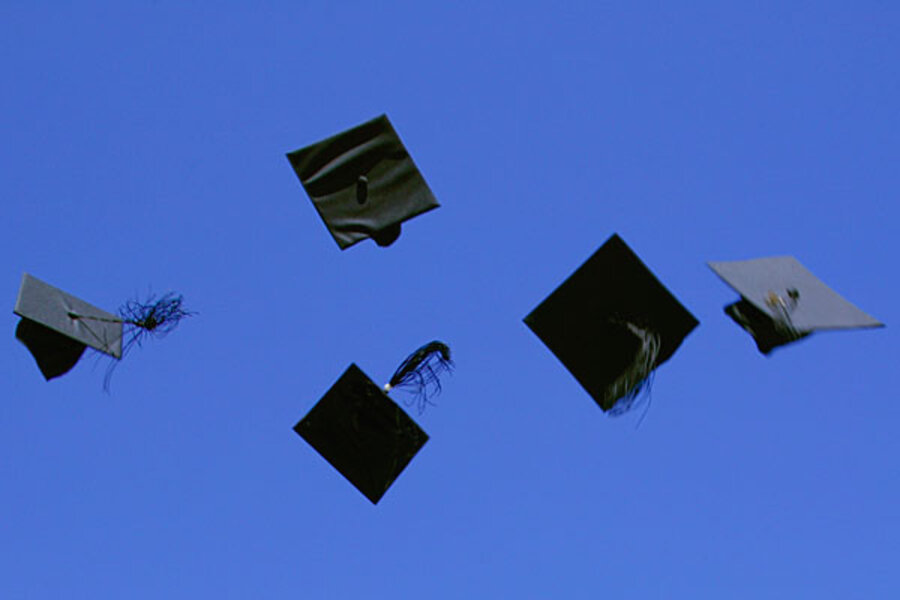 Obama's student debt relief plan: too good to be true?
Washington
President Obama is launching a new plan on Wednesday to reduce the cost of student loan repayment for millions of borrowers — the latest installment in his bid to advance a jobs agenda that bypasses a crippled Congress.
At nearly $1 trillion, federal and private student loans now exceed credit card debt in the United States, posing a formidable repayment burden for many borrowers in an era of near double-digit unemployment. .
The plan, to be implemented by the executive alone, allows some 1.6 million students to cap their loan repayments at 10% of their discretionary income starting in 2012. It also cancels loan balances students after 20 years of payments. Current law allows students to limit loan repayments to 15% of their income, canceling the debt after 25 years of payments, although few students are aware of this option.
Similarly, the US Department of Education, which now administers all federal loans for education, offers borrowers the option of bundling federal and private loans at reduced rates.
"College graduates are entering one of the toughest job markets in recent memory, and we have a way to help them save money by consolidating their debt and capping their loan repayments," said the Education Secretary Arne Duncan during a conference call with reporters on Tuesday. "And we can do that at no cost to the taxpayer."
Even before the program was officially rolled out at a rally in Denver, House Republicans disputed how the president could move forward without congressional approval.
"The president is about to announce a major change to the program that we have yet to act on in Congress," said Rep. Virginia Foxx (R) of North Carolina, who presided over a watchdog hearing tuesday. department have? »
"I can't answer that question," said witness James Runcie, chief executive of student aid for the Department for Education. "Whatever we are told to do in terms of implementation and execution, we will optimize and do what is in the best interests of borrowers and students."
Part of the answer appears to be a move by the Democratic-controlled Congress in March 2010. It ended taxpayer subsidies to private banks for student loans, meaning the Department of Education was solely responsible. distribution of government money for these loans. This means that the $60 billion that is expected to flow to private banks for student loans over the next 10 years is now earmarked for the Department of Education.
Congress directed the Department of Education to use those savings to extend Pell Grants to low- and middle-income students to attend college. But many House Republicans who still oppose the move, they say, have made the Department of Education one of the largest banks in the nation, largely unaccountable to Congress.
"This is another example of the Obama administration making changes to federal education policy behind closed doors," GOP committee spokeswoman Alexandra Sollberger said in an email. "We are disappointed that the Ministry of Education chose not to hire the members of the committee before announcing this plan to the press."
Republican critics also note that the Department of Education charges 6.8% for loans that cost much less, "creating a pretty big slush fund for the government," said Rep. John Kline (R) of Minnesota, who chairs the House Education and Workforce Committee, at Tuesday's hearing.
He tabulated federal borrowing for the program "at less than 1%" – generating a significant profit.
Ministry of Education officials dispute this view. "Right now, direct lending is reducing the deficit," said Department of Education spokeswoman Jane Glickman. "I wouldn't call it sleet."
The 10-year interest rate is dictated to the department by the White House Office of Management and Budget (OMB), Ms Glickman added in an email. "In yesterday's market, the 10-year rate was between 2 and 2.5. In the OMB projections, it is more like 3 for 2011.
The burden of some $1 trillion in outstanding student loans — down from $500 billion just five years ago — is a hot topic in the Occupy Wall Street protests. Students struggling with loans they can't afford to repay slam the feds for scrapping consumer protections
"Every fundamental consumer protection has been specifically removed by our Congress for student loans," Alan Collinge said at the Zuccotti Park protest site in New York on Sunday.
"It led to horrible results for borrowers," he adds. "The political will to crack down does not exist."
President Obama said in a statement Tuesday, "Steps like these will not replace the bold action we need from Congress to stimulate our economy and create jobs, but they will make a difference."
Unlike mortgage or credit card debt, student loans cannot be eliminated through bankruptcy proceedings. With a sluggish economy, investing in college is not always profitable for students. In an interview on NBC's "Meet the Press" on Sunday, GOP presidential hopeful Ron Paul called federal student loans a "failed program" because it allowed colleges and universities to inflate costs.