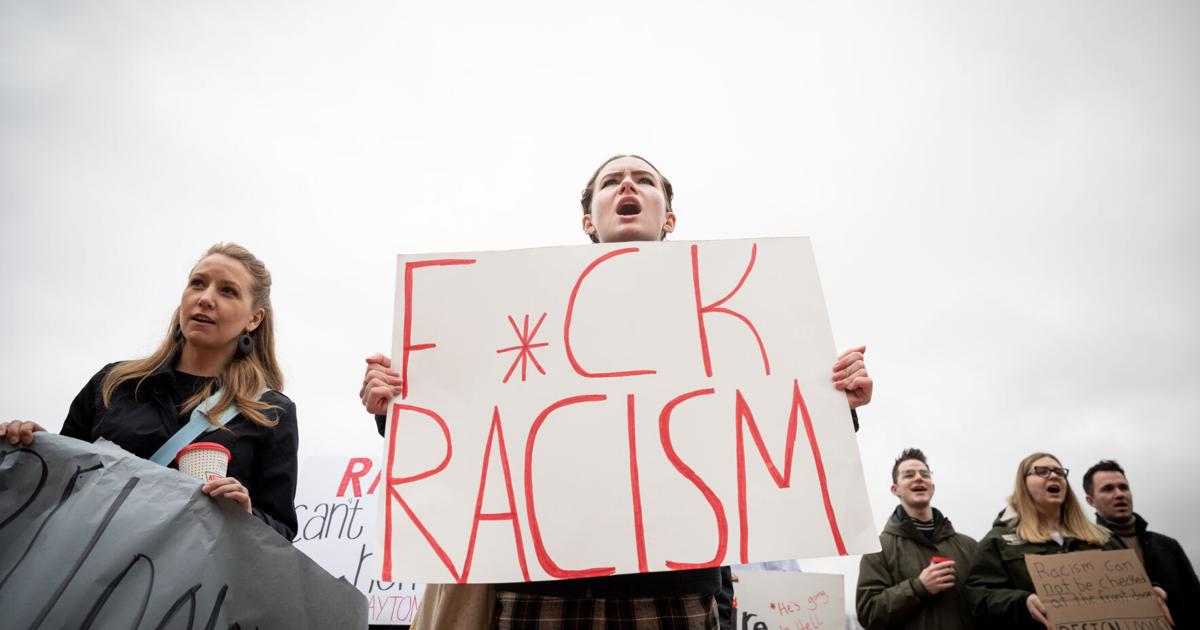 Photos: 'Fire Clayton Looney' takes over the oval PRINT ONLY | Multimedia
Calls for the resignation of a University of Montana professor rang out outside the main lobby on March 3 as more than 100 people, including students, department heads and the UM president, grappled with racist text messages that had been circulating for almost a year.
"Someone said they can't do anything, because it's freedom of speech, but what happens when your freedom of speech compromises the safety of others?" asked Ajaysia Hill, leader of the "Fire Clayton Looney" movement, facing the Ring. "Nobody wants to work in a place where their colleagues use the n-word or refer to Muslims as slurs."
Clayton Looney, professor of management information systems at UM's College of Business, has been documented calling his daughter the n-word, calling Muslims 'sand n—-s' alongside other posts offensive text published online last year. The captured texts were provided by Hill and are messages between Looney and his ex-wife.
While the protest had a clear message — to fire Looney and address other disparities for BIPOC members on campus — the University told the Kaimin that no action would be taken with Looney, according to Dave Kuntz, director of the strategic information at UM. The University classified Looney's situation as a non-workplace issue.