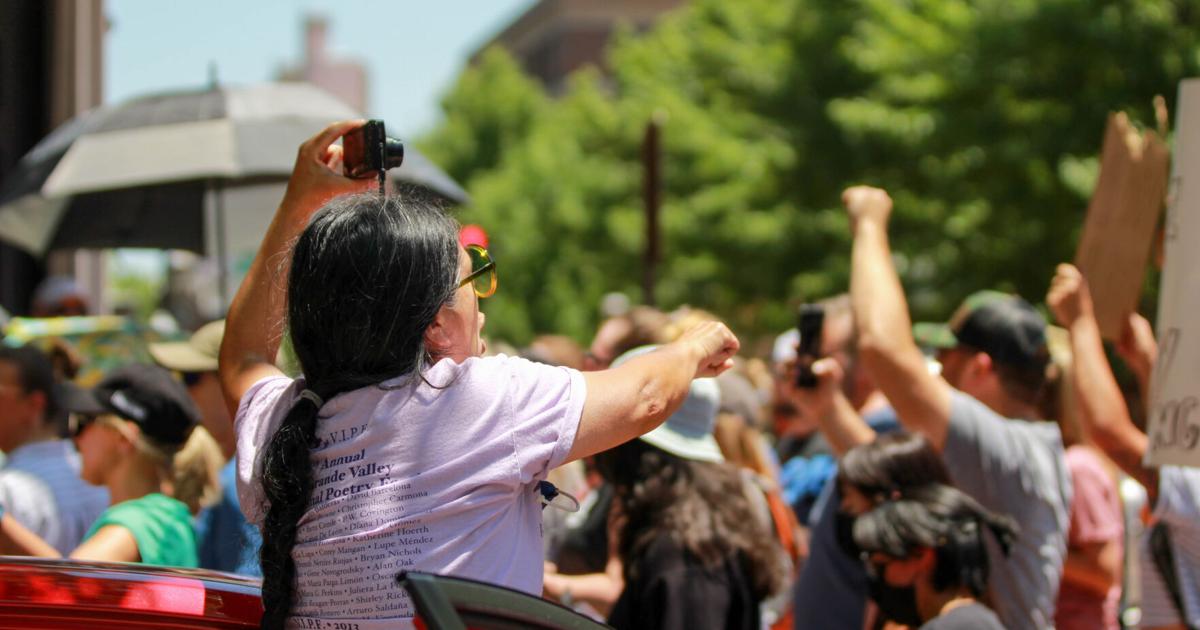 Photos: Protesters take to the streets following Supreme Court ruling | Multimedia
We won't be going back
We won't be going back
We won't be going back
Protesters gathered outside the Tarrant County Courthouse on Saturday during a We Won't Go Back protest in Fort Worth.
On Friday, the Supreme Court overturned Roe vs. Wade, a precedent that lasted more than 50 years. This will lead to a trigger law in Texas taking effect in 30 days, where doctors could face life sentences and $100,000 charges if they were to perform an abortion.
Event organizer Zoe Seymore said she created an accessible place for individuals to vent their anger and frustration in hopes of encouraging change.
"It affects more than just choosing to have an abortion, it's about my body," said Houston resident Kimberly Vinson, 20. "It's about our choices to do what we want with our bodies."