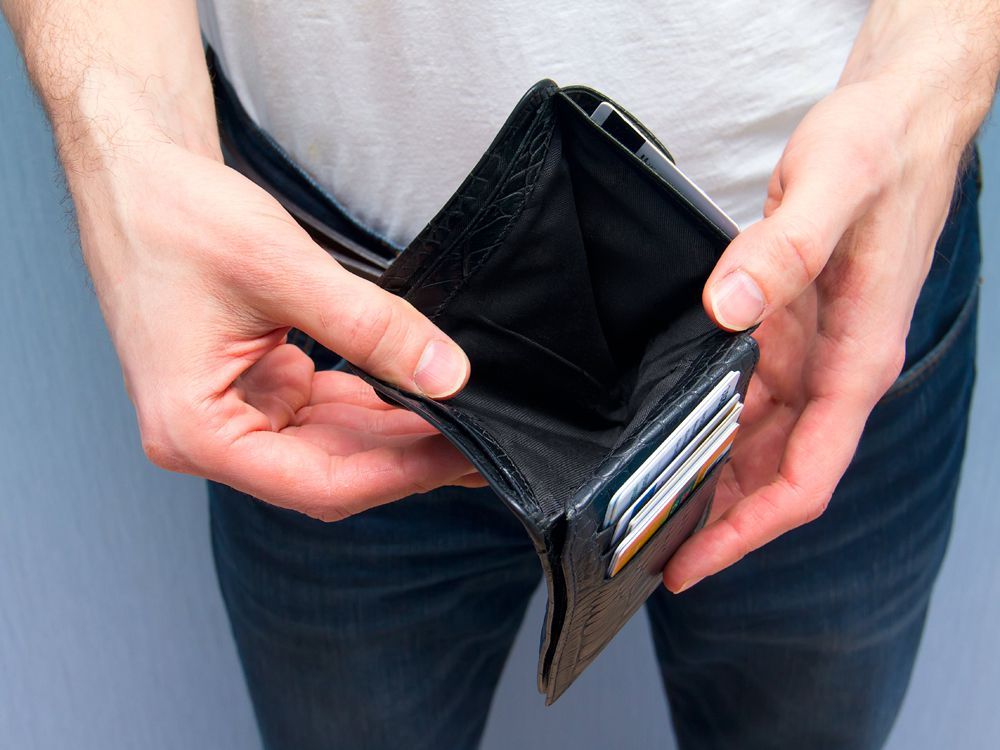 Post-rapid: Household debt and insolvency in Canada rise again after COVID shutdown
They are back …
Canadians' lingering pre-pandemic concerns about household debt and its worst outcome, insolvency, appear to be on the rise again after a hiatus during the initial COVID-19 shock.
Data from the Office of the Superintendent of Bankruptcy showed Wednesday that after falling 38.8% in April and 8.8% in May, consumer insolvencies have started to rise again.
Insolvencies climbed 3.7% in July from the previous month after rising 3.9% in June, potentially signaling the start of an upward trend, according to the Canadian Association of Insolvency Professionals. and reorganization.
"Prior to the widespread income shock and economic uncertainty caused by COVID, consumer insolvencies were on the rise in Canada. The latest statistics may indicate a return to this trend," said CAIRP President Mark Rosen.
Consumer insolvencies for the 12 months ending July are still down 10.6% from a year ago as COVID income assistance programs keep many households afloat. But the pressure is mounting again.
With the Canadian Emergency Response Benefit coming to an end, many people will switch to employment insurance, which for some will pay less.
"There is a large proportion of Canadians who are already technically insolvent; they are unable to pay their bills and debt repayment obligations each month. Most of those in this situation are using COVID-related financial support to make ends meet. But we know that many of these people will need debt relief when the temporary support ends," said CAIRP Board Member André Bolduc.
The Atlantic provinces are already showing this stress with the highest increase in consumer insolvency in the country. In July, insolvencies in Prince Edward Island jumped 41.7% from the previous month. In Newfoundland and Labrador, they increased by 18.1%, in Nova Scotia by 11.2% and in New Brunswick by 6.8%.
But it was a trend seen in most of Canada. Insolvencies rose 4.7% in Quebec and British Columbia, 4.5% in Ontario and 1.7% in Alberta.
The only provinces to reverse the trend were Manitoba, where insolvencies fell 20.7% and Saskatchewan, which saw an 8.6% drop.
"At this point, it is impossible to understand exactly how the pandemic will impact the number of insolvency filings, but all signs point to a difficult road ahead, especially as financial support dwindles or s 'completely exhausted,' Rosen said.
Meanwhile, our debt is growing. A report from Equifax Canada today showed consumer debt rose 2.8% in the second quarter from a year earlier, reaching $1.9 trillion.
Rising mortgage debt was the main driver as historically low rates encouraged Canadians to continue buying homes during the pandemic. Others take longer to pay off their mortgage due to deferred payments.
Equifax says about three million Canadians have taken some kind of COVID-related payment holiday since February, though deferrals have dwindled in recent weeks. In the 35 to 44 age group, 15.1% opted for a payment deferral; among the elderly, it was 5.7%.
Non-mortgage debt – credit cards, car loans and lines of credit – although still down from last year due to the COVID lockdown, shows "the first steps of a rebound with spending by credit card starting to increase in June," said Rebecca Oakes of Equifax.
"Card spending for those not using a payment deferral on their credit card was effectively back to pre-COVID levels by the end of the quarter," she said.