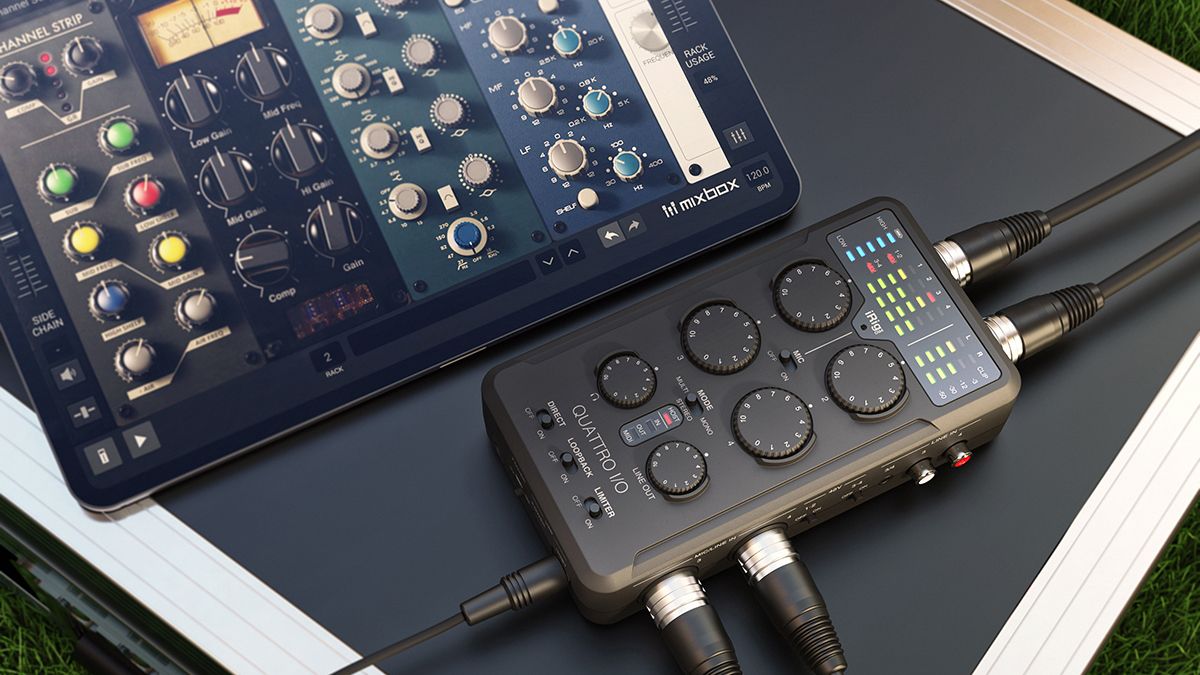 The iRig Pro Quattro I/O from IK Multimedia is a brutal 4-channel field recording audio interface
IK Multimedia's iRig audio interfaces are now very different beasts for the simple iPhone recording adapter that launched the range in 2010. In fact, when you take a look at the new iRig Pro Quattro I/O, "beast" is the key word, because it looks like it could be a field recording monster at 4 channels.
Promising "to deliver broadcast-quality results anywhere, anytime", the Quattro features four low-noise mic preamps with phantom power, plus line-level, RCA, Hi-Z and instrument inputs. and TRS. You also get balanced XLR, 3.5mm stereo and headphone outputs, as well as MIDI I/O.
The device is designed to work with your iPhone, iPad, Android device, Mac or PC right out of the box, but it can also be used as a standalone mic preamp or line mixer. It comes with a built-in limiter and offers direct monitoring.
The iRig Pro Quattro I/O also comes with a built-in "digitally enhanced MEM" microphone, and there are optional stereo mic capsules. There's a stereo mode that mixes up to four audio sources into two channels for streaming or recording, with a mono mode extending compatibility for those who want to stream to social media.
In multi-channel mode, meanwhile, the XLR mic/Hi-Z instrument and mic/line combo jacks or stereo RCA/3.5mm line inputs are respectively routed to channels 1-4 so that they can be sent to separate channels in your DAW.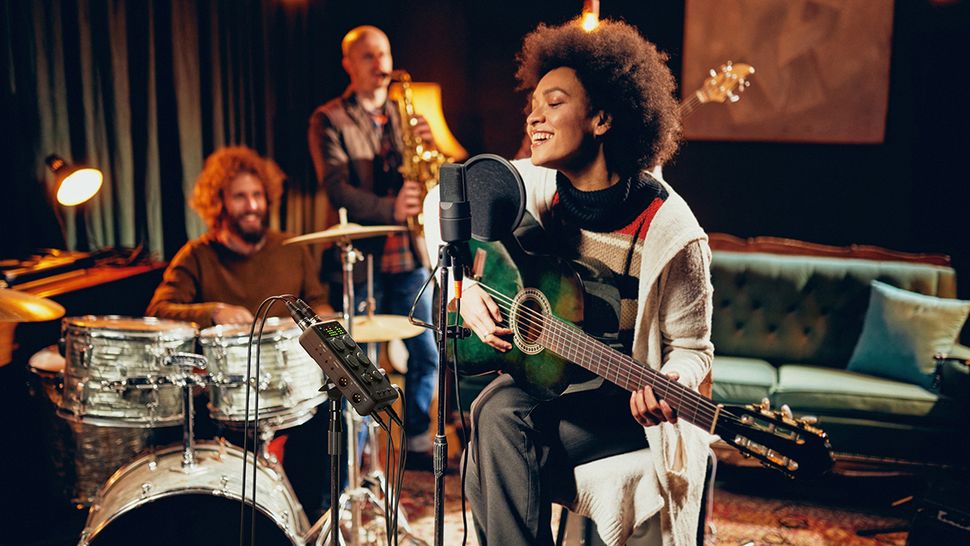 There are some other thoughtful features too: while the built-in limiter is designed to stop clipping on channels 1 and 2, when you're in stereo or mono mode, inputs 3 and 4 can be used as " security ". ', recording a backup of channels 1 and 2 reduced by 12 dB.
There's also Loopback+, which allows you to use Channels 3 and 4 to route mic or line level signals to audio applications so they can be processed, then through the Loopback function in Channels 1 and 2 and in your streaming app. This actually means that you can use any iOS or Android app as a "plugin" for your streams.
Speaking of apps, iRig Pro Quattro I/O comes bundled with plenty of Mac and PC software: AmpliTube 5 SE, T-RackS 5 SE, and your choice of two other SE/CE titles from a list that includes SampleTank, Miroslav Philharmonik, MODO BASSE, MODO DRUM or Syntronik 2.
On the iOS side, meanwhile, you get fully loaded versions of iRig Recorder 3 and MixBox.
The standard version of iRig Pro Quattro I/O is now available for $350/€350. This includes USB and Lightning cables, batteries, and a 1/4 inch thread camera adapter.
The Deluxe version, meanwhile, is due out in late June and adds two iRig Mic XY pickups, a Rig Mic XY windscreen, a carrying case, and a 9V power supply. It will cost $450 / €450.
Learn more about the IK Multimedia website.